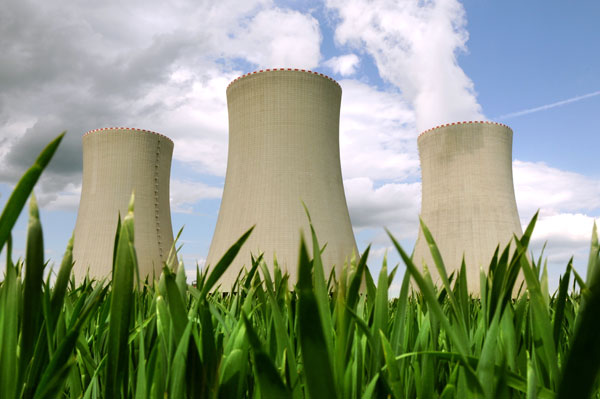 The Chinese government has announced that it will roll out 10 cooperation plans that will strengthen cooperation with Africa in the coming three years.
The programs cover the areas of industrialisation, agricultural modernisation, infrastructure, financial services, green development, trade and investment facilitation, poverty reduction and public welfare, public health, people-to-people exchanges, and peace and security.
China will offer US$60 billion dollars to ensure the smooth implementation of the initiatives.
"These 10 cooperation plans are designed to help Africa address the bottlenecks holding back their development namely inadequate infrastructure, lack of professional and skilled personal and funding issues," Chinese President Xi Jinping told the dozens of African leaders at the opening of the Forum on China-Africa Cooperation (FOCAC) underway in Sandton.
The landmark summit is being primed to lift the time-honoured win-win partnership between the world's largest developing country and the continent that is home to the largest number of developing countries to a higher level.
The plan will see China rolling out its industrialisation plan to Africa.
With Africa having reached a point where industrialisation plans are ready to take off, China said it ready to help Africa realise "sustainable self-development".
Beijing was of the view that accelerating industrialisation is a foundation for Africa's economic independence as well as self-reliance which will bring about sustainable development.
While sticking to the values of friendship, justice and shared interest, President Xi said they will give priority to building industrial capacity cooperation demonstration zones in African countries with appropriate conditions.
The two sides, he said, will work together to bring to fruition their government's role in guidance, coordination, management and service. They will also help increase exchanges of experience in microeconomic management, investment protection finance and taxation while encouraging businesses to invest in Africa.
The plan will also see the development of industrial parks in Africa, train 200 technical personnel and provide 400 000 training opportunities for African personnel in China.
In addition to this, China will roll out the China-Africa agriculture modernisation plan, which will see China sharing its experiences through demonstrations in over 100 African villages.
It is hoped this will help African countries build an agricultural value chain and increase independent grain production capacity to boost food security, enhance competiveness and generate more income.
President Xi said China is concerned about the poor harvest in many African countries.
In this regard, he announced that they will provide 100 billion Renminbi (RMB) in emergency food aid to affected countries.
Beijing announced that it will help build five transportation facilitation universities as well as support Africa in bolstering resource and energy cooperation by building 100 power grids in Africa.
The country said it would also expand cooperation in the marine economy and facilitation of trade to boost investments.
President Xi said China stands ready to facilitate the establishment of free trade areas with African countries, which will increase the export of African products.
While intensifying poverty reduction, China committed to undertaking 200 poverty reduction projects, which will focus on women and children.
China also announced that it will cancel outstanding debts loaned to least-developed African countries.
Cooperation in health
On health, China will help capacitate public health prevention and control systems and help build an African disease control centre. This was in addition to encouraging Chinese pharmaceutical enterprisers to invest in Africa in a bid to lower the cost of medicines in Africa.
Regarding education, China will implement a culture and people-to-people plan, which will see the building of five cultural centres in Africa and as well as scholarships being offered to young Africans.
A total of US$60 million will be granted to support the African Union's African Standby Force (ASF) and its Rapid Deployment Capability (RDC).
President Xi said China was implementing all these plans in Africa because the content was rapidly developing which was exciting and encouraging.
"The momentum of the continent's independence is irresistible. Africa is actively exploring a development path in line with its own conditions and pursuing an African way to address African issues," President Xi said. – SAnews.gov.za