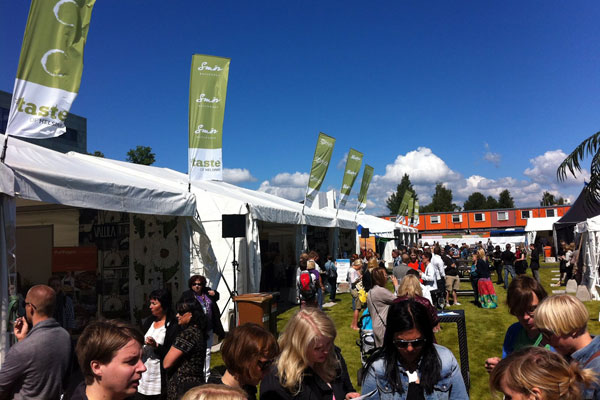 Taste of Helsinki
13th June-16th June -Kansalaistorin puisto, Helsinki. Tickets: www.tiketti.fi
Taste of Helsinki is the largest gourmet food and wine festival in Finland. It is run by Irish man Barry Mc Namara.
Jane Hughes Art Exhibitions
12th June – 11th August – MUSTARINDA, Paljakantie 61, 89400 Hyrynsalmi,. See here for more information.
19th June – 7th July – Sorbus Galleria (see attached for more detail)
Finnish Irish Society Bloomsday Celebration
The Finnish Irish Society will celebrate Bloomsday in O'Malley's Pub, Helsinki on Sunday 16th June at 6 p.m. There will be Joycean readings in English and Finnish by Frank Boyle, Juha Roiha and Olli Pellikka. There will also be live music. Come along to enjoy this evening of Irish culture. Free entrance.
Irish Festival of Oulu launched!
The Irish Festival of Oulu 2013 was recently launched. It will take place from the 2nd – 6th of October 2013; save the date! A sneak preview of some of the acts due to perform can be seen here; full programme to follow.
Visit of An Taoiseach, Enda Kenny T.D. to Helsinki, 7 June 2013