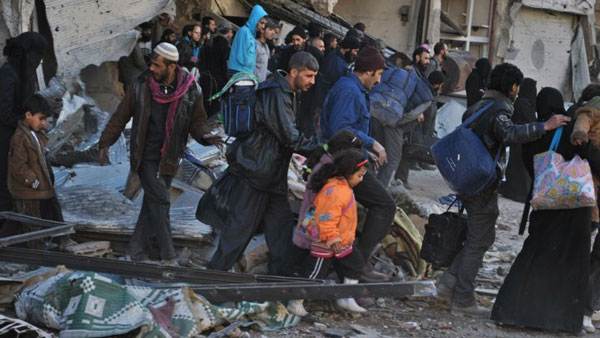 Damascus – Syria's government says it will cooperate with the UN on providing humanitarian aid to all afflicted groups in the country "without discrimination".
This was reported by the state-run SANA news agency on Sunday, a day after the UN adopted a resolution pledging to help Syrians access aid.
The UN resolution demanded "rapid, safe and unhindered humanitarian access" of UN humanitarian aid in the country, which has been suffering from an armed conflict between the Syrian government and various rebel groups for nearly three years.
"The Security Council demands that all parties, in particular the Syrian authorities, promptly allow rapid, safe and unhindered humanitarian access for UN humanitarian agencies and their implementing partners, including across conflict lines and across borders, in order to ensure that humanitarian assistance reaches people in need through the most direct routes," the resolution said.
The resolution demanded that all parties involved in the conflict end the violence, international law violations and war crimes, while stressing the importance of respecting human rights.
Syria's Foreign Ministry said the government "has always done its duties regarding providing the needs of the Syrian people".
The ministry added that terrorism should be confronted and that Western sanctions on Syria must be lifted in order for the humanitarian crisis to be resolved.
Syria considers the UN's condemnation of terrorism on its territories as a "step in the right direction," the ministry said, adding that this should be coupled with measures to force "countries that support terrorism" in Syria to refrain from their actions.
Syria's civilians have been hard hit by the conflict that has already killed more than 100 000 people since opposition protesters first sought the ouster of the government of Syrian President Bashar al-Assad in March 2011.
Recent statistics show that 9.3 million Syrians, half of whom are children, are in need of basic necessities. Around 2.5 million Syrians live in areas cut off by the conflict and around 1.9 million Syrian children are unable to attend school. Millions more are displaced to neighboring countries – SAnews.gov.za-Xinhua