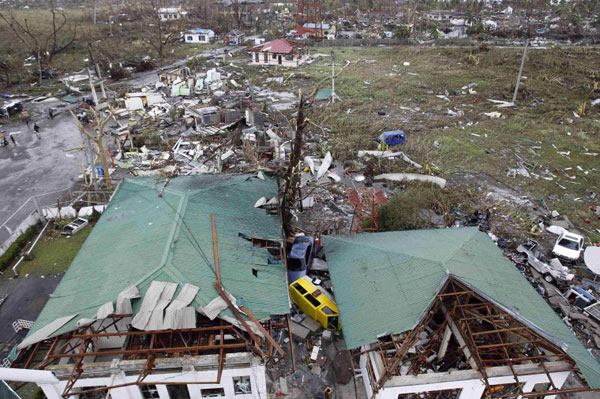 Davao City – Authorities in southern Philippines on Monday ordered the cancellation of classes and evacuation of residents as yet another storm threatens the region.
Officials in the provinces of Davao del Norte, Davao Oriental and Compostela Valley also activated disaster teams in their respective areas as Tropical Depression Zoraida sluggishly moved towards the eastern parts of Mindanao.
The Philippine Atmospheric, Geophysical and Astronomical Services Administration (Pagasa) has hoisted the first of the three-tier public storm signals over the three provinces and 13 other areas in the Southern Philippine Island of Mindanao and Central Philippines' Visayas regions.
With winds of up to 55km per hour, the eye of the tropical depression is located some 830km southeast of Hinatuan town, Surigao del Sur province around 11am and it is projected to move west northwest at 30kph.
Classes were suspended in all levels in Davao del Norte province, according to Governor Rodolfo del Rosario, as disaster and relief teams are put on alert for possible deployment.
In Compostela Valley province, pre-emptive evacuations are being implemented in communities vulnerable to flood and landslide, said Raul Villocino, a provincial disaster action officer.
Authorities in Davao Oriental province, which together with Compostela Valley accounted for most of the 1 900 deaths in last year's Typhoon Bopha, also ordered temporary shutting down of schools.
Zoraida is set to move in a path taken by last week's Super Typhoon Haiyan, a catastrophic super storm that has killed an estimated 10 000 people throughout the Philippine archipelago.
The Philippines is frequently visited by storms, being at the so-called Typhoon Belt between Pacific Ocean and South China Sea, getting an average of 20 of such weather disturbances annually. – SAnews.gov.za-NNN-Bernama