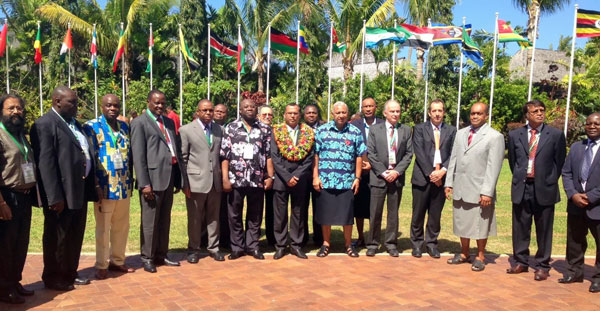 South Africa: ACP Summit – The Deputy Minister of International Relations and Cooperation, Luwellyn Landers, is in Brussels for the all-important 100th session of the African Caribbean and Pacific (ACP) Group ministerial council meeting.
This four-day ministerial meeting will consider the final report on the future perspectives of the 79-member strong ACP Group.
The meeting will also serve as a platform to exchange ideas on poverty eradication and sustainable development within the rubrics of on-going debates for a Post-2015 Development Agenda and a Climate Change Compact.
Changing global circumstances have dictated that the group reinvents itself and carve a new, dynamic independent identity. The ACP is an organisation created by the Georgetown Agreement in 1975. It is composed of 79 African, Caribbean and Pacific states, with all of them signatories to the Cotonou Agreement, also known as the "ACP-EC Partnership Agreement", which binds them to the European Union.
There are 48 countries from sub-Saharan Africa, 16 from the Caribbean and 15 from the Pacific.
The ACP Group's main objectives, among others, are to establish and consolidate peace and stability in a free and democratic society as well as sustainable development of its member-states and their gradual integration into the global economy, which entails making poverty reduction a matter of priority and establishing a new, fairer and more equitable world order.
While in Brussels, Deputy Minister Landers will pay a courtesy call on the Deputy Prime Minister and Minister of Foreign Affairs of Belgium, Didier Reynders.
The courtesy call seeks to strengthen the already flourishing bilateral ties of friendship and cooperation that exists between the South Africa and Belgium. – SAnews.gov.za