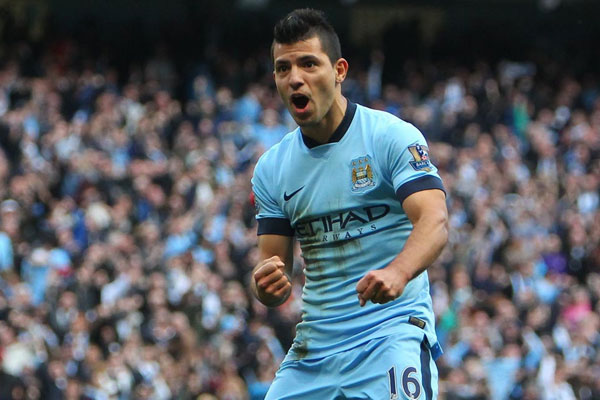 A few months into the Premier League season last autumn, the race for the title looked all but decided. Diego Costa took the league by storm in his debut season for Chelsea. Behind his high-voltage start to the campaign, the Blues looked so good that debates were held over whether or not they would go undefeated. But in the closing weeks of 2014, Chelsea cooled off marginally and defending champion Manchester City took full advantage. They gained ground and finally drew even with Chelsea in the EPL standings.
Through 20 games played, the two clubs now have identical records (14-4-2) and point totals (46), which sets up what should be a must-watch race for the title in the second half of the season. It's conceivable that another club, such as Manchester United (37 points) or, even less likely, Arsenal (33) could work its way into the title conversation. But for now it certainly looks to be a two-club race. The question is, who's the real favourite?
Chelsea was the correct answer until recently. The Blues have looked not only human, but almost vulnerable of late. The club suffered a 2-1 defeat at Newcastle United on December 6, drew 1-1 at Southampton on December 28, and started the New Year with a rather disastrous 5-3 loss at Tottenham Hotspur. In an ordinary EPL campaign, two losses and a draw in the space of a month may not be a calamity. Given that Chelsea was unbeaten (albeit with a few draws) heading into this stretch, however, it's fair to wonder if the Blues have lost a bit of their stellar form.
Meanwhile, it's difficult to see Chelsea making too many significant improvements during the January transfer window, as there are no obvious areas where the roster could improve. There is a major rumour that the club could chase Lionel Messi should he decide he wants out of Barcelona, with International Business Times reporting Chelsea would meet the £250 million release fee involved with such a pursuit. Naturally this would be a game-changer, but a Messi transfer to London still feels incredibly unlikely.
The biggest advantage Chelsea can still claim, if it wants to call itself the EPL favourite, may actually lie in the remaining fixtures. Earlier this season, Chelsea and Man City drew 1-1 at the Etihad, which means the only remaining match they'll play will be at Stamford Bridge, where the Blues are still undefeated.
Meanwhile, Manchester City has taken up the mantle of the hottest team in England, with a November-December stretch nearly as impressive as the one Chelsea started the season with. Since a 2-1 loss to West Ham in London at the end of October, Man City has gone undefeated in league play. Its only blemishes have been draws at QPR and, peculiarly, against Burnley at home. It's worth noting that a good amount of this stretch came with superstar Sergio Aguero sitting out with a minor knee injury he sustained on December 6.
City has done remarkably well in Aguero's absence. As Bet Fair football news writer Mike Norman explained in previewing the upcoming weekend's slate of matches, the club now has reinforcements coming in the form of captain Vincent Kompany. This makes Man City a strong favourite against Everton, but it also emphasizes that this club—as hot as it has been in the past two months—is about to get better once Aguero and Kompany are back in the fold.
As if that's not enough, Man City also has its own bold transfer rumours going about. The biggest story is the possible addition of Swansea scoring machine Wilfried Bony. In a write-up on this possibility in Express, Swansea manager Garry Monk went as far as to say that Bony would win Man City the league title.
All things considered, the race is as tight as can be.