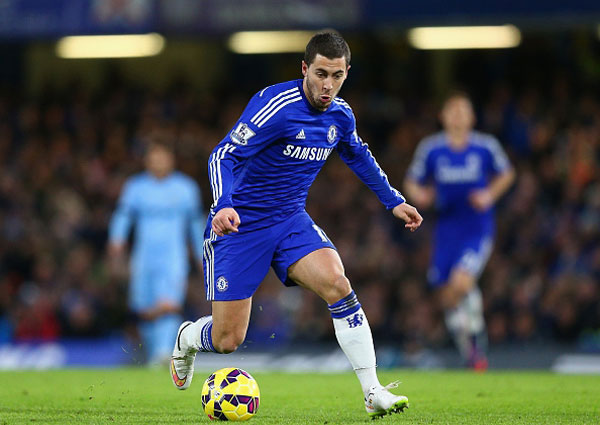 The 2015 Premier League season came to an end this past Sunday the 24th May, 2015, with the main and parting shot being the relegation of Hull.
Steve Bruce had yet to beat his opponents Manchester United, and even this feat was achieved, their fate lay in the hands of Newcastle United. With the Toon Army dismissing West Ham with a 2 – 0 win, it was bye bye Hull.
Chelsea Premier League Champions 2015
With the League being won in convincing fashion by Chelsea, and their team providing player of the year in the form of Eden Hazard, who played a significant role in providing goals and assists to carry the Stamford Bridge outfit when they stuttered. The rest of the teams are playing catch-up with the Londoners, who won the title with 8 points to spare.
Worth noting, was the powerful performances of veteran central defender, John Terry, who shone brightly when most needed at the back end of the season.
For the other Top 3 teams, who would have liked to have provided Chelsea with a sterner challenge, a great deal more work seems needed, if they are to consider being in the same parlance as the current champions.
Louis van Gaal, the Manchester United manager, looked to have the Red Devils squad becoming a real threat, but soon fell into the category of 'flatter to deceive'. Their nearby neighbours City, look to be in need of renovation and a possible overhaul to their team.
Arsenal on the other hand
Just when one would consider Arsenal to be a team for the bookmakers to consider shortening their odds on, they too find mountains in their molehills to stumble over, putting an end to talk of winning a title.
They have the FA Cup to look forward to, however don't be surprised if Sherwood and his Merry Villains rewrite the script to favour Aston Villa, a team that not so long ago looked set for relegation.
You'll Never Walk Alone
The Reds, what a shambles this season seems to have turned into. Out of the Top 4, make that 5, and a team that looks to be imploding after a 6 – 1 drubbing by Stoke. Brendan Rodgers was unable to replace a world class player such as Luis Suarez, and now they trying to hold onto a player, who's agent seems to value more than the past season's performances merit. It may be cheerio BR, it has been a short ride.
To close off, the manager who came across as the most strange and who said the most peculiar of things, was able to keep his team up.
Hats off to Leicester, you deserve your Premier League status.
Bye bye and enjoy the summer break.