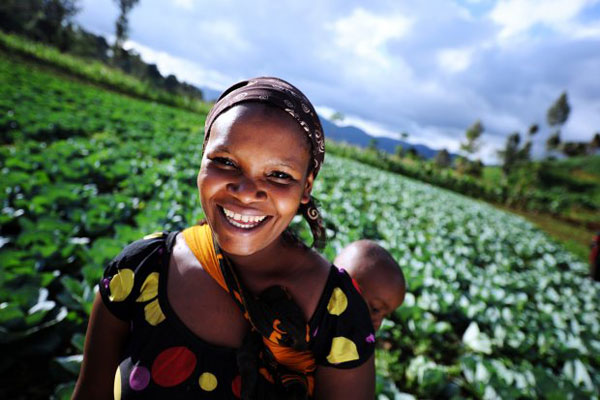 Lilongwe – The Southern African Development Community (SADC) Secretariat has hosted its first ever workshop to train journalists in the region to enhance reporting on climate smart agriculture.
The two-day workshop opened on Tuesday in Malawi – the chair of the SADC – with over 20 journalists from countries such as Swaziland, Mozambique and South Africa in attendance.
Aptly titled 'Media sensitisation workshop on climate smart agriculture', the meeting provided a space for journalists to share ideas and views on how climate change and agriculture matters can be given more clout in the media landscape.
Organisers said the workshop was opportune, as there was a growing need for access to knowledge related to climate smart agriculture.
"This workshop couldn't have come at a better time, when people all over the world, and particularly Africa, are keen to access information on climate change… We cannot afford not to have climate change on the top of our agenda," said Luckie Sikwese, Malawi's Secretary for Information and Civic Education.
Addressing the opening of the workshop, Sikwese cited the 2009 World Wide Fund Report, which places Africa at the biggest risk for vulnerability to climate change.
Climate variability, including droughts and heavy rainfalls, will increase over the coming years. This, Sikwese said, will impact severely on food security, health and access to resources on the continent. This necessitated the need for more investment in agriculture methods that are adaptable to climate change, and are sustainable in the long term.
As part of a broader strategy, the SADC Secretariat is jointly implementing a five-year programme on Climate Change Adaptation and Mitigation in the Eastern and Southern Region with the Common Market for Eastern and Southern Africa (Comesa) and East African Community (EAC).
Through this programme, the stakeholders aim to, among others, advance African-led solutions to climate change and improve access to domestic and global adaptation financing mechanisms.
It is hoped that this programme will help to unlock resources and stimulate action for promoting interventions that sustain productivity, and improve the livelihoods of the millions of climate-vulnerable people in the region.
The workshop is one of several interventions under the SADC programme, which also seeks to build a network of journalists who are dedicated to reporting holistically on climate change. – SAnews.gov.za