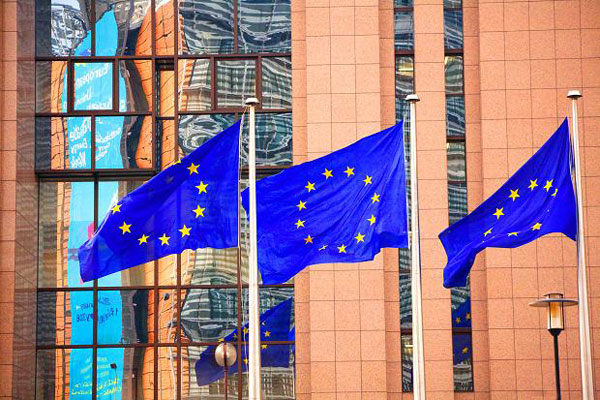 Over-regulation is the enemy of economic growth, and in the European Union, where power rests with unelected Eurocrats, it is the most deadly enemy, Robin Mitchinson writes in his blog*.
Europe: 'a Whiff of Sulphur'
When it comes to the ease of doing business, eight EU countries lag behind Kazakhstan.
The EU's "green" policies are reckoned to have cost Britain alone £90 billion, forcing the closure of an aluminium smelter, steel mills, chemical plants.
European bureaucrats have imposed bans or restrictions on thousands of consumer products, including bananas, clothes dryers, cosmetics, cucumbers, fruit jam, laptop computers, laundry detergents, light bulbs, olive oil, plastic bags, refrigerators, showerheads, television sets, tobacco, toilets, toys, urinals and wine cooling cabinets.
"Europhiles will tell you that tales of bent bananas being banned are apocrophyl. They are not. European Commission Regulation No 2257/94 says that all bananas bought and sold in the EU must be 'free from malformation or abnormal curvature,'" which is defined.
Last year the Eurocrats banned chocolate cigarettes because they "appeal to minors and consequently form a potential gateway to using tobacco products."
Years ago they banned beechwood butchers' blocks on the grounds of hygiene, and ordered them to be replaced by plastic. "What they didn't know, because they had not bothered to find out, is that plastic is unhygienic because it cuts quite easily and is difficult to clean, whereas beechwood is not only very tough, but contains an antiseptic enzyme."
As of this month, only vacuum cleaners that consume less than 1,600 watts may be sold in the EU, and from 2017 a maximum of only 900 watts will be allowed. Existing machines use an average of 1,800 watts. "The energy saving will be minimal because the new ones will have to be used longer to get the same result; added to which, the weaker machines are liable to pump minute particles back into the air – not good for asthma and allergy sufferers."
The EUs Ecodesign Directive was responsible for banning traditional light bulbs, forcing consumers to buy expensive fluorescent lamps that contain mercury. "That should do the environment little good when they are thrown into the garbage for landfill. Unsurprisingly, it was the big manufacturers who lobbied for the ban, immediately creating a huge new market for themselves."
Robin says that if Europe is to survive and prosper, "it must destroy the whole rotten, corrupt, job-killing incubus" of Eurocracy.
The Eurozone is "in an economic tailspin. There is massive unemployment, particularly among the under-25 age group, a sure recipe for civil unrest if uncorrected.
"The euro is a disaster that its backers refuse to recognize. It has enabled Germany to wax fat on cheap money at the expense of the other members. The only reasonably healthy European economies are those that are not in the Eurozone. The whole economic situation has a whiff of sulphur about it."
*whydonttheylistentous.blogspot.com.
copyright: Martin Spring of OnTarget