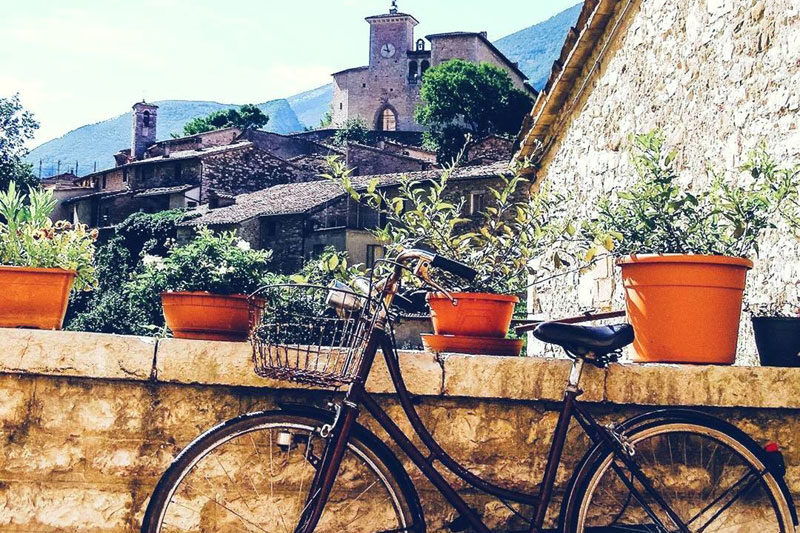 Italy Business Workshop – Tom Hanks in A League of Their Own said it best, "It's the hard that makes it great" – it applies to baseball, life & especially moving to Italy!
Italy Business Workshop
If it were easy, everyone would do it. That's why American expats, Jason & Ashley Bartner started these workshops, to help you with the proper preparation, from immigration to house hunting & negotiating to the transition & execution of your business!
It's the dream for so many, cash it in/retire and move to Italy & start a little B&B. It all sounds so romantic.
After 10 years of running an award winning sustainable farm, inn, & cooking school in Italy, Jason & Ashley Bartner realized most have no idea the challenges & work involved in this business – and for the first time are rolling up their sleeves and inviting you to join them in their daily work. It's more than just putting out breakfast in the mornings and pouring wine while chatting with the guests at the end of the day. Before moving to Italy, Jason was classically trained at the French Culinary Institute and became a Head Chef in New York City by the age of 25. Ashley, as well, has a long history of working in the hospitality industry from high end fine dinning to golf/resorts. Their combination of intimately understanding the operations of Front of the House, Heart of the House, farming, & marketing for over 20 years in the industry make this power team fantastic teachers!
The first workshops in 2017 SOLD OUT quickly and it's easy to understand why, five days of food, wine and inspiration in Italy.
Ashley says, "This is an honest, informative, humorous, engaging and inspiring series of seminars/lectures over the five days. We share with you the good, the bad & the ugly. It's the balance of your dream drunk passions and the sobering reality of the work ahead! We hope to provide you with a road map for this journey to make your dream of living in Italy a reality! "
"We came to the farmhouse to learn, absorb their knowledge, take the reality of their advice and put it towards our ideas that had walked through their farmhouse doors on the very first night…Jason and Ashley have created something charming and unique – something that I admire. A dream they had when they were my age, 24, and by 25 – after copious amounts of paperwork, house hunting and Italian bureaucracy – made their dreams a reality. Now, 10 years later, Jason and Ashley sat around their kitchen table telling stories of how fate, hard work, and dedication landed them in the hot seats – teaching new dreamers how to wake up and start living." Paige Woods, one of the workshop guests stated on her blog. ​
Even if you are planning for your retirement or holiday home it's all in the preparation and this intensive & intimate workshop will answer all your burning questions not only by the Bartners but their panel of experts and expat entrepreneurs. Come prepared with all your burning questions! On hand will be "Insiders & Experts" from an Italian Commercialista (Tax Account, Business Advisor Specialising in European Financing) Fabio Centurioni, Business Attorney, Small Business Owners (expats & Italians) and of course Jason & I! The business owners are a mix of entrepreneurs that are operate in diverse settings from the rural countryside to the heart of a medieval village – giving you a better understanding on the pros & cons of city vs. country locations & living while sharing stories of their struggles, successes & what keeps driving them forward.
"We might have been young when we moved to Italy at age 25/26 years old, but we had a solid foundation of the operations and hospitality, so adding on the culture shock of moving to Italy, learning the language, and then how to even garden wasn't nearly as challenging as if we had been Accountants or in IT before. Not to say that you can't do this job if you don't have experience – running an inn isn't rocket science, but it does take juggling, problem solving, and at times blood, sweat, and tears! We love this life we have created here, and want to help others attain this quality of life, as well. The goal of the bootcamp/workshop is to temper fantasy with reality," says Ashley.
The life of an innkeeper, especially one in Italy, brings great personal rewards, incredible challenges, constant problem solving, and many lifestyle changes. The Move to Italy Workshop is your chance to gain valuable information and insight before your have jumped in head first.