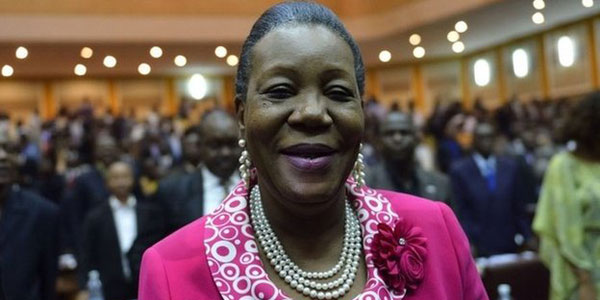 Central African Republic (CAR) lawmakers have chosen Catherine Samba-Panza, mayor of Bangui, to become the interim president in a vote in parliament on Monday.
Samba-Panza, 54, was elected with 75 out of 129 votes in a secret ballot by members of the National Transition Council (CNT, transition parliament).
She won the presidency in a second round vote after defeating Bilal Desire Nzanga-Kolingba, son of ex-president Andre Kolingba.
The former French colony, with a population of 4.6 million, has been marred by coups and rebellions.
The situation took a sharp turn for the worse in March 2013 when the rebel group Seleka Alliance ousted President Francois Bozize, which deepened international involvement.
More than 245 000 Central Africans have sought refuge in neighbouring countries.
A transitional government has been entrusted with a mandate to restore law and order and pave the way for democratic elections, only to see a resurgence of armed clashes between the ex-rebel Seleka troops and Christian militia.
Criticised for the inability to end the violence that plunged the country into security and humanitarian chaos for several months, former Transition President Michel Djotodia and his Prime Minister Nicolas Tiangaye were forced to resign earlier this month. – SAnews.gov.za–Xinhua