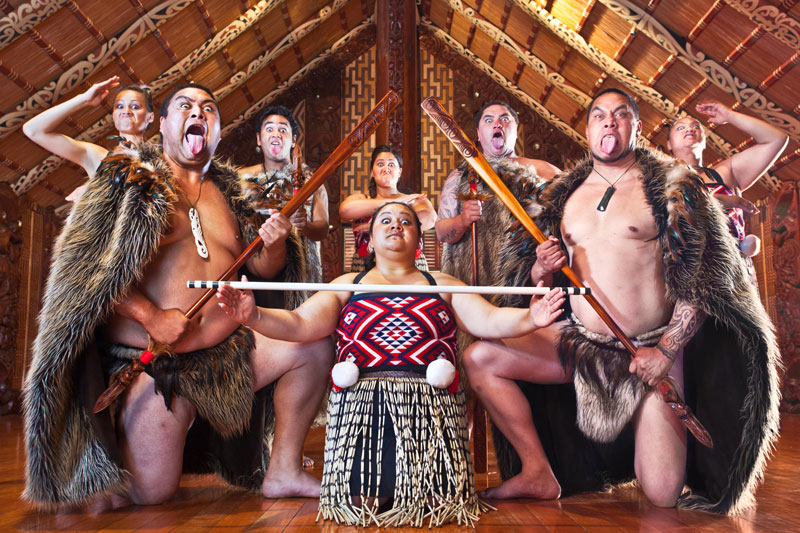 Waitangi Day is a public holiday held on 6 February every year to commemorate the signing of New Zealand's founding document – the Treaty of Waitangi – in 1840.
Waitangi Day 6th February celebration
Named for Waitangi in the northern region of New Zealand (where the original document was signed), Waitangi Day is of great significance to all New Zealanders as a day to reflect on the country's past, celebrate the present and look to the future.
Official celebrations take place at the Waitangi Treaty Grounds, on the shores of the beautiful Bay of Islands, and at other significant places throughout the country. Visitors, who happen to be in Waitangi for the day, the weekend (or any other day) will find plenty of immersive activities for an authentic Waitangi Day experience. Here's our top five things to do around Waitangi.
Waitangi Museum
The Waitangi Museum on the Waitangi Treaty Grounds is the perfect spot to learn about the significance of Waitangi Day in New Zealand. Immerse yourself in culture and learn about how New Zealand became the nation it is today. Delve deeper into the stories and artefacts behind New Zealand's most important historic site while taking in fascinating interactive exhibits.
Mountain Bike Cycle Trail
The new Waitangi Mountain Bike Park is home to 10 trails of varying difficulty with great flow and features, from introductory downhill riding, jump trails, cross country and beginner trails. Celebrate Waitangi Day by tackling a downhill run in the Waitangi Forest.
Fullers Cream Trip
Explore the Bay of Islands on the cruise that started it all. View and swim with the dolphins, visit the famous Hole in the Rock aboard the most extensive historical cruise in the Bay. The Cream Trip is the perfect cruise for history buffs and nature lovers alike.
Lunch in Russell
Catch the ferry from Paihia to Russell, New Zealand's first capital city. Have lunch in the delightful but once infamous Duke of Marlborough Hotel and visit spots that early European and Maori shared around the time the Treaty of Waitangi was signed.
Taiamai Tours Heritage Journeys
The Taiamai waka experience provides a rare and unique insight into ancient Maori customs, rituals and traditions. Guides will share tales from history as you help paddle a 40ft Waka Taua (war canoe) on the tidal estuaries of the Waitangi River.
image credit: Northland Inc Tourism