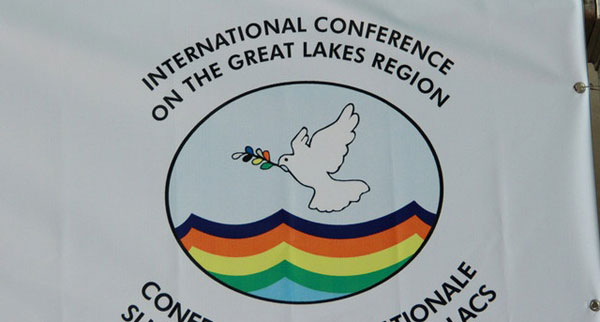 The 5th Ordinary Summit of the International Conference of the Great Lakes Region (ICGLR) has concluded in Luanda, Angola, with leaders recommitting to bring about peace and stability in the region, especially in the conflict countries.
The summit, which President Jacob Zuma attended, looked at the conflicts in the Democratic Republic of Congo (DRC), Central African Republic (CAR), and South Sudan.
The leaders resolved to have reviewed their implementation of the ICGLR Pact on Security, Stability and Development in the Great Lakes Region and the United Nations (UN) Framework for Peace, Security and Cooperation for the Democratic Republic of the Congo (DRC) and the Region.
President Zuma said South Africa was invited to observe and participate in the summit since South Africa was one of the Southern African Development Community (SADC) countries that have contributed to the UN Stabilisation Mission in the DRC (MONUSCO).
"Matters discussed in the Great Lakes Region Summit have an impact on the DRC. It is for this reason that South Africa participated throughout the summit and found the consultations useful and positive," Zuma said.
DRC
With regard to the security situation in the DRC, the leaders welcomed the previous declarations of the summit, as well as the declarations signed by the DRC government and the defeated former M23 rebels in December.
The summit urged MONUSCO to urgently intensify its operations to eradicate all other negative forces operating in the eastern DRC, since their activities are also threatening the security of the Great Lakes Region.
According to Zuma, the government of the DRC was committed to dealing with this matter and MONUSCO has been tasked to effectively eradicate these forces.
"This is a matter that Africa has taken up in a particular way to achieve sustainable peace and stability on the continent," he added.
CAR, South Sudan
Regarding the situation in the CAR and South Sudan, the summit expressed deep concern at the recent outbreak of violence and worsening security and humanitarian situation in these two countries.
They urged the African Union (AU), which meets next week, and its partners to strengthen the International Mission for the Stabilisation of Central African Republic (MISCA) by availing resources and logistical support to enable it to fulfil its mandate.
They also offered political and other forms of support for the on-going mediation efforts in South Sudan, led by the Inter-Governmental Authority on Development (IGAD).
In this regard, South Africa was requested to assist by intervening in the process of finding an immediate solution and bring about peace in that country, due to its experience in conflict resolution and national reconciliation.
Other matters
The summit also discussed at the implementation of the ICGLR Humanitarian Trust Fund; the Lusaka Declaration on the Fight against Illegal Exploitation of Natural Resources; the December 2011 Kampala Declaration on the Fight against Sexual Gender-based Violence (SGBV); the Protocol on Prevention and Punishment of Genocide, War Crimes, Crimes against Humanity and other Forms of Discrimination, among others.
The 6th Ordinary Summit of the ICGLR will take place in the Republic of Kenya on 15 December 2015. – SAnews.gov.za