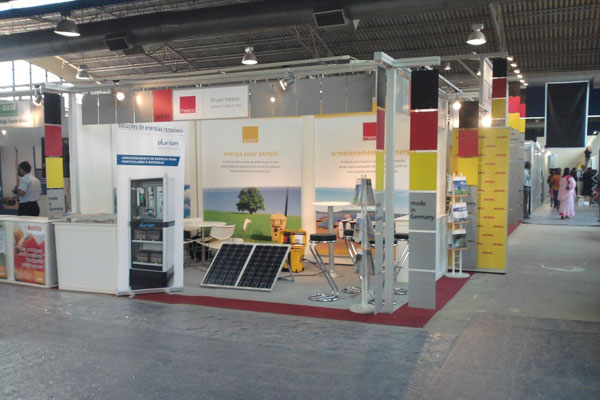 South African businesses are in Angola to participate in the Feira Internacional de Angola (FILDA) trade exhibition, with the aim of increasing exports to that country.
With the assistance of the Department of Trade and Industry (dti), a business delegation comprising 27 representatives from South Africa arrived in Angola on Tuesday.
The dti has organised a National Pavilion at the exhibition, while it has also financially assisted the companies to participate.
FILDA is a multi-sectoral fair with exhibitors from different sectors including oil, banking, services, trade, communications, automobile, machines and equipment, agriculture and farming products.
The delegation includes representatives of small, medium and micro enterprises (SMMEs), emerging exporters, women-owned enterprises and large companies.
Participating companies will showcase their products with the aim of increasing exports of South African manufactured products to Angola, which stood at R9.6 billion in 2013.
In welcoming the delegation, the Councillor (Economic) at the Embassy of South Africa in Luanda, Madileke Ramushu, urged delegates to follow the proper channels and seek government's advice when they enter into business contracts.
"This is an opportunity for you to promote your products and services, but you need to follow the correct channels when the opportunities of partnerships arise," said Ramushu.
Head of Business Development at Standard Bank in Luanda, Ricardo Sengo, advised the delegation to take advantage of the opportunities in Angola, which include infrastructure development, telecommunication and industrialisation.
South Africa is participating alongside Zimbabwe, Kenya and Germany, among others.
The trade exhibition — which is taking place in Luanda — will conclude on Sunday. – SAnews.gov.za