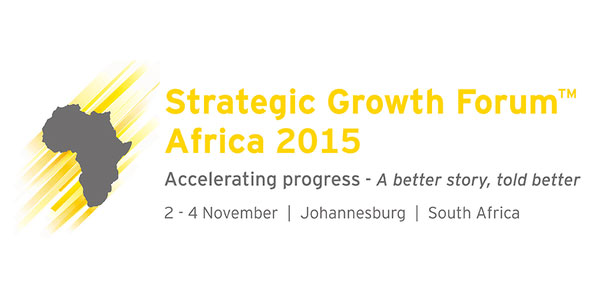 South Africa – Deputy President Cyril Ramaphosa says despite the grim global economic outlook, Africa Growth still has the ability to continue, thanks to the potential of its human capital.
"Over the next few decades, as many other countries grapple with the challenges of an ageing workforce, Africa has the potential to become the most vibrant, innovative and productive region in the world," he said.
The Deputy President was speaking at the official opening of Ernst & Young's Strategic Growth Forum Africa on Monday evening. EY's flagship Strategic Growth Forum Africa is an annual meeting of high-growth companies, market leaders, government and NGOs who come together to discuss growth opportunities in Africa.
Deputy President Ramaphosa said the African story was changing, with more Africans being educated, employed and owning assets. He said African governments were increasingly concerned with the need for stability as a precondition for economic growth and social development.
"African countries are more united than ever before in promoting good governance, regional integration and multilateralism.
"Through our work in the African Union, we are steadily establishing an integrated community that values accountability, good governance and transparency. Through a strong peer review mechanism, we are seeing less conflict. More than ever, Africa is resolving its challenges through mediation, peace and dialogue."
Evolving economic landscape
Deputy President Ramaphosa said African economies were becoming more diverse, industrialised and innovative.
He said even though many economies still rely on commodity exports, there was significant investment in other sectors.
The trajectory of Africa's economic prosperity hinged not so much on the rise of commodity prices but also on the expansion and development of its human capital, the Deputy President said.
He commended the growth in retail banking, telecommunications, information technology, niche and finished goods.
Several African airlines, led by the likes of Kenya Airways and Ethiopian Airlines, were also becoming more commercially viable, investing in new aircraft, opening up new routes and increasing intra-Africa commerce and trade.
In countries like Nigeria and Kenya, even with limited internet connectivity, innovative technological solutions are improving the lives of rural communities.
He also commended the role played by cell phone-based technologies in the practise of medicine in Africa. Now apps exist that allow a health worker at a rural clinic to refer an issue for specialist diagnosis in real time.
These economic changes in Africa, according to Ramaphosa, is also taking place alongside political change. – SAnews.gov.za