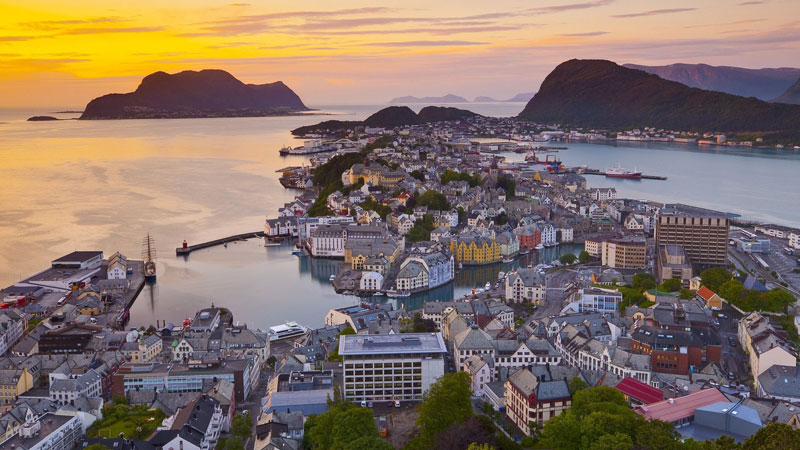 Denmark – While Greece has been the focus of attention for months as its difficult relationship with creditors switched abruptly from resentful compliance to adolescent rebellion, and finally to surrendered acceptance as the status of a "German protectorate," as one anonymous Eurozone official described it.
Denmark Success Story
But this month I want to write mainly about a much happier story, about a small nation the other side of Europe with half as many people, living standards nearly three times greater, and consistent ratings as one of the world's leading nations for the happiness of its people, and the quality of its personal freedom, business administration and governance – Denmark.
Not surprisingly, it's also highly rated by investors:
In the first half of this year it had the strongest stock market in Europe apart from Hungary, with a rise of 24 per cent in terms of its own currency (the krone, closely linked to the euro) and 13 per cent in dollar terms.
Its government bonds are so highly prized that its ten-year securities trade on yields below 1 per cent – not much above Germany's, and far below those of the US (about 2.3 per cent) and the UK (2.2 per cent).
In the June general election Denmark shifted to the Right as voters opted for tougher controls on immigration, but the new coalition government is not expected to make significant changes in economic policy, which is a cautious combination of fiscal restraint, pro-growth measures, and active management of the currency and money supply.
Its central bank was the first in Europe to experiment seriously with negative interest rates. In July 2012 it began charging lenders 0.2 per cent for some of the cash they parked in it, as the krone came under pressure from funds seeking a European alternative to the euro.
After the European Central Bank launched its programme of quantitative easing, Denmark boosted its negative rate of 0.75 per cent on banks' excess reserves. The policy seems to have worked. Its central bank is expected to be able to "normalize" interest rates before the end of the year.
In some ways the nation's success story may seem surprising in terms of conservative values. Its taxes are high, as is usual in Scandinavia, with income taxed at rates of up to 57 per cent and capital gains at rates up to 42 per cent. Welfare spending by the state is generous, even lavish. Danes have a great deal of personal debt (3.2 times their incomes), as a consequence of a pre-2008residential property boom.
Yet these burdens are not crippling, because of the dynamism produced by a business-friendly environment.
Denmark offers:
One of the world's best ratings for economic freedoms – to do business, to invest, to finance. Entrepreneurial activity is encouraged. There's strong support for free trade. Regulation is transparent and efficient. Importantly, in contrast with conditions prevalent elsewhere in Europe, labour-market regulation is flexible – firing is easy… which encourages hiring.
There is strong protection for property rights through an independent, corruption-free judiciary.
Government spending, although high, is properly financed through appropriate policies and an efficient tax collection system. Public debt is relatively low.
While maintaining impressive welfare systems, some of which boost prosperity such as generous childcare that allows so many women to work, socialist-inclined Danish politicians see the benefits of using private business to raise the efficiency of public services – operating fire engines and ambulances are examples.
Denmark has managed to combine a high degree of integration with its European neighbours while maintaining an important measure of independence from them. For example, it remains outside the Eurozone (with its increasingly nasty infighting over policies such as austerity and aid to Greece), yet its currency is managed to track the euro.
The best Danish companies have become leaders in their fields, despite the lack of a huge domestic market enjoyed by rivals in the US, Germany, China and Japan, exploiting their edge in traditional industries such as agriculture, shipping and healthcare.
Novo Nordisk, for example, is a global champion that controls half the world's supply of insulin to some 350 million people suffering from diabetes. It's the Copenhagen anchor of a cluster of enterprises operating on the frontiers of biotechnology.
Denmark is also a leader in fields such as shipping (Maersk), wind turbines (Vestas), hearing aids (Oticon), toys (Lego) and beverages (Carlsberg).
copyright: Martin Spring of OnTarget