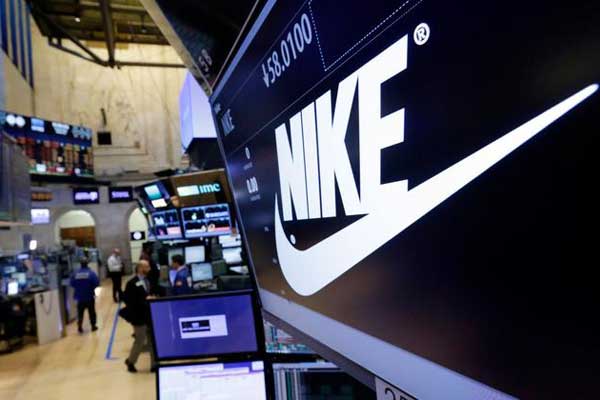 WASHINGTON DC, April 2019 – The American Advertising Federation (AAF) announces that Nike, Inc. has been selected as the corporate inductee at the 70th Annual Advertising Hall of Fame Induction Ceremonies and Gala Dinner on April 30th. Dirk-Jan van Hameren, Chief Marketing Officer, Nike, Inc., will accept the award on behalf of the company.
Nike Inducted into Advertising Hall of Fame
The Advertising Hall of Fame, presented by the AAF since 1949, helps the organization to sustain many of its key initiatives throughout the year surrounding education, diversity, grassroots advocacy, industry ethics and professional development. Induction into the Hall of Fame celebrates the most accomplished and legendary figures in advertising. From their significant contributions to the advertising industry, to their personal philanthropic involvement, this year's honorees have set the precedent by which great leaders and accomplishments are measured today.
Nike, Inc. joins an elite group of corporate establishments that have achieved legendary reputations as global business leaders, whose contributions to advertising have changed the landscape of the industry. Only 10 companies have been inducted in the Hall of Fame's 70-year history.
"It's an absolute honor to be recognized by the Advertising Hall of Fame," said van Hameren. "I've always believed Nike is at an advantage because our work starts with amazing athletes. This recognition is also a testament to all of our Nike teammates, who never stop finding ways to harness the courage or humor in sport."
"Nike's commitment to marketing innovation and leadership goes beyond brilliant advertising. From diversity and inclusion to sustainability, they amplify the brand's reputation and reach to address social issues and positively impact our world," said AAF Board Chair and CEO of Wavemaker, Amanda Richman.
Nike, Inc. will be inducted into the Hall of Fame alongside eight individual advertising legends: John J. Dooner, Chairman Emeritus and Founding Chief Executive Officer, McCann Worldgroup; Anne Finucane, Vice Chairman, Bank of America; Michael E. Kassan, Chairman and Chief Executive Officer, MediaLink; Bill Koenigsberg, President, Chief Executive Officer and Founder, Horizon Media; Debra L. Lee, Chief Executive Officer Emeritus, BET Networks; Maurice Lévy, Chairman of the Supervisory Board, Publicis Groupe; Indra K. Nooyi, Former Chairman, PepsiCo; and Hector J. Orci, Founder and Co-Chairman, Orci.
The Hall of Fame ceremony is the biggest night of the year for the industry, bringing together more than 900 of the nation's top leaders of American advertising, marketing and media companies. The 70th Annual Advertising Hall of Fame Induction Ceremonies & Gala Dinner will be held on April 30, 2019, at Cipriani Wall Street in New York City.