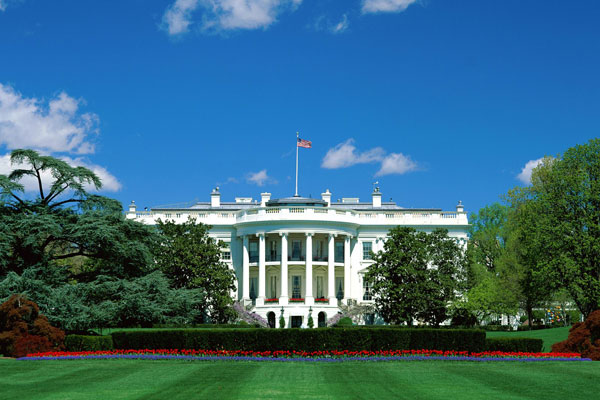 Washington – US lawmakers and the White House braced for a long government-shutdown fight on Wednesday, with President Barack Obama planning events to stress its repercussions.
His events would also address the looming prospect of a first-time default on US debt, the White House said.
No negotiations were scheduled on Wednesday on resolving the budget impasse that forced federal agencies to furlough more than 800 000 workers the day before.
The shutdown was sparked because Republicans were determined to scale back the Patient Protection and Affordable Care Act before the insurance marketplaces opened on Tuesday.
The (Grand Old Party) GOP-led House, also known as the Republican Party, refused to fund federal agencies for the new fiscal year, which began on Tuesday, without attaching provisions to delay the health law or otherwise curb its reach. The Democratic-controlled Senate rejected each of those efforts.
Republicans and Democrats traded blame throughout the day on Tuesday.
"This shutdown is not about deficits, it's not about budgets," Obama said from the White House Rose Garden.
"This shutdown is about rolling back our efforts to provide health insurance to folks who don't have it. It's all about rolling back the Affordable Care Act. This, more than anything else, seems to be what the Republican Party stands for these days," he said.
"I know it's strange that one party would make keeping people uninsured the centerpiece of their agenda, but that apparently is what it is.
"As long as I am president, I will not give in to reckless demands by some in the Republican Party to deny affordable health insurance to millions of hardworking Americans," Obama said.
House Speaker John Boehner, R-Ohio, blamed his political adversaries for the shutdown, saying, "Senate Democrats today slammed the door on reopening the federal government by refusing to talk."
House Republican leaders at one point asked reporters and photographers to join them in a meeting room overlooking the National Mall between the Capitol and the Lincoln Memorial.
In the room, they directed cameras toward empty seats on one side of a table — seats they said were for Democrats.
"The way to resolve our differences is to sit down and talk," House Majority Leader Eric Cantor of Virginia said. "And as you can see here, there's no one here on the other side of the table."
An increasing fear among some lawmakers of both parties is the growing possibility the shutdown standoff could become intertwined with an even larger battle over a possible first-ever U.S. default the week after next.
The White House and Senate Democrats have refused to negotiate conditions for Congress to pass the debt limit, saying the legislative branch has a responsibility to let the Treasury pay bills lawmakers have already incurred.
"This is not a concession to me," Obama said on Tuesday. "It is not some demand that's unreasonable that I'm making. This is what Congress is supposed to do as a routine matter."
But White House officials indicated Obama would be willing to negotiate with Republicans on their broader budget concerns and possibly tweak the so-called Obamacare law if Congress approved a temporary extension of government funding and debt-limit increase to give officials time for talks.
"If they want to open the government, they should open the government, and then we can negotiate about how we fund our budget priorities in the future," White House spokesman Jay Carney told reporters.
Obama has at least two events this week, starting Wednesday, to underscore the consequences of a government shutdown and a possible default.
Obama is to meet on Wednesday with the chief executive officers of 20 of the largest and most diversified financial services companies doing business in the United States to remind them of the consequences "of the mere flirtation with default," Carney said. – SAnews.gov.za-UPI