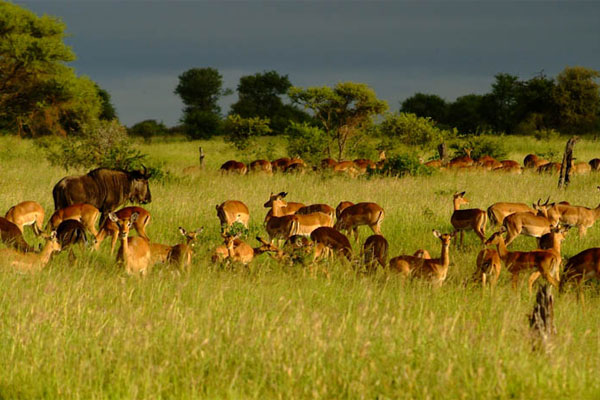 South Africa will hold high level discussions with Switzerland and Norway when International Relations and Cooperation Deputy Minister, Marius Fransman, visits the two countries this week.
Fransman will kick off his official trip by co-chairing the 5th Annual Switzerland-South Africa High Level Consultations (HLC) with his Swiss counterpart, State Secretary for Foreign Affairs Yves Rossier, today and tomorrow.
The HLC, held in Fribourg, will discuss ways and measures to enhance bilateral and economic relations in support of South Africa's national priorities, said the Department of International Relations and Cooperation (Dirco).
South Africa's foreign policy objectives with regards to the African Agenda and an exchange of views on issues in the multilateral fora, which are of concern to both countries, will be discussed.
The HLC consists of several working groups, namely the Foreign Policy Working Group, Economic Development, Trade and Financial Issues Working Group, Development Cooperation Working Group, as well as the Science and Technology Working Group.
Fransman is accompanied by other government departments' representatives.
Since the establishment of the HLC, many bilateral engagements have taken place, as stipulated in the Memorandum of Understanding (MoU) that established the HLC mechanism.
These include the signing of the Scientific Cooperation Agreement, the establishment of the Joint Economic Committee and the Agreement on the Support for Energy Efficiency Monitoring and Implementation Project.
More than 200 Swiss companies operate in South Africa and employ around 36 000 South Africans.
Bilateral economic relations between the two countries are on a sound footing. The number of Swiss tourists to South Africa increased in 2012 by almost 28%, accounting for 51 807 visitors.
Norway
After the HLC in Switzerland, Fransman will co-chair the inaugural High Level Consultations with his Norwegian counterpart, State Secretary Bard Glad Pedersen, on Thursday, in Oslo.
"The structured High Level Consultations are an indication of both countries' desire to create a new path that will further consolidate relations between the two countries in a wide variety of areas," said Dirco on Monday.
The structured High Level Consultations cover the areas of international relations and human rights, trade and investment, renewable energy, education and skills development, and science and technology.
It is expected that a declaration of intent will be signed to formalise the consultations.
In 2012, exports to Norway from South Africa amounted to R 2.4 billion, with imports from Norway to South Africa amounting to R860 million, thus recording a trade balance in South Africa's favour.
There has been an increase of Norwegian travellers to South Africa for the past years, with the country having been visited by 23 156 Norwegian tourists in 2012. – SAnews.gov.za