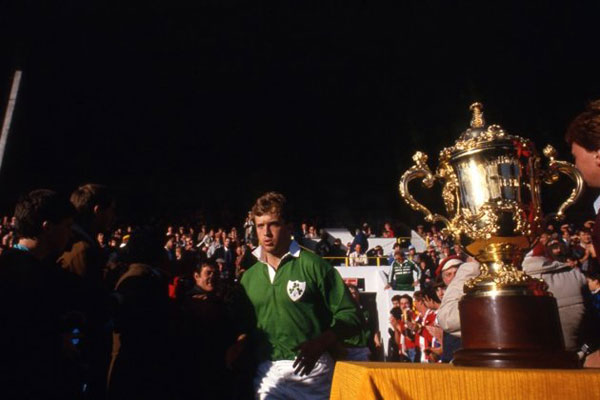 FTA representatives in the north and south of Ireland have welcomed the announcement by Minister for Transport, Tourism & Sport, Leo Varadkar and Minister of State for Tourism & Sport, Michael Ring that Hugo MacNeill, ex-Ireland rugby international, has agreed to chair the working group established to examine the potential of a Rugby World Cup bid by Ireland. Attracting such a high profile international event would provide a welcome opportunity to stimulate Ireland's economy, and the necessary infrastructure is already in place to make it a highly successful event.
Hugo MacNeill to chair the group
Neil McDonnell, FTA Ireland's General Manager, said:
"We welcome the appointment of Hugo MacNeill to chair the group examining Ireland's bid to secure the Rugby World Cup 2023. Speaking on behalf of passenger and freight carriers north and south of the border, FTA will do everything it can to assist the group in establishing Ireland's credentials for RWC 2023. Ireland has the pitch and stadium infrastructure, the hospitality capacity and the transport networks in place to ensure a really successful and memorable World Cup."
FTA's Policy and Member Relations Manager for Northern Ireland, Seamus Leheny, commented:
"FTA welcomes the establishing of the cross-border working group that will plan and prepare Ireland's bid to host the 2023 Rugby World Cup. Stormont sports minister Carál Ní Chuilín and tourism minister Arlene Foster have already held talks with their counterparts in the Republic, and the working group will report back to both governments on how best to progress the Ireland bid.
"The Northern Ireland executive is investing £110 million in re-developing three stadiums in Belfast, including Ravenhill (home of Ulster rugby), making it a world class 18,000 capacity stadium. FTA believes the transport infrastructure in the Belfast area, combined with an excellent distribution network, will enable not just Belfast but the island of Ireland to host a successful World Cup."