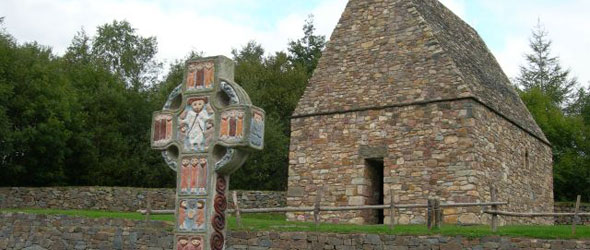 For the next nine days over 370,000 people are expected to take part in National Heritage Week, which runs until the 28th August. This year the week has hit a new record with over 1400 events due to take place nationwide. The majority of events are FREE to attend and the message from the Heritage Council, coordinators of the week, is to get out and experience the heritage on your doorstep.
Throughout the week people will have the opportunity to experience a diverse range of events from learning how the 1916 proclamation was printed at the National Print Museum, exploring lightkeepers' houses along the coast, seeing a medieval weapons display in County Donegal, listening to a traditional music session with Mick O'Brien & family in the Botanical Gardens Glasnevin, touring the tower and ringing room of St. Patrick's Cathedral, hearing the tales of the famous White Mice of the Casino Mario, exploring the mystery of Tara in Meath or even following Obama's tour of Offaly.
For the first year ever, people will now be able to find out what is happening in their area while they are out and about by downloading the free iPhone app – Heritage Week Events 2011. Full event listings are also available on www.heritageweek.ie .
National Heritage Week is coordinated by the Heritage Council, the agency tasked with identifying, protecting, preserving and enhancing Ireland's national heritage. Speaking on the eve of the week Michael Starrett, CEO of the Heritage Council said, "once again we have seen a fantastic response to National Heritage Week with hundreds of people volunteering their time to organise events in their local areas. When the Heritage Council first took over the running of National Heritage Week in 2005 there were just 500 events taking place during the week. Today the week is well over double the size and this is a direct result of the increasing levels of community involvement we are seeing nationwide. I would encourage everyone to check what events are happening in their local areas, you may be surprised to see what heritage is on your doorstep".