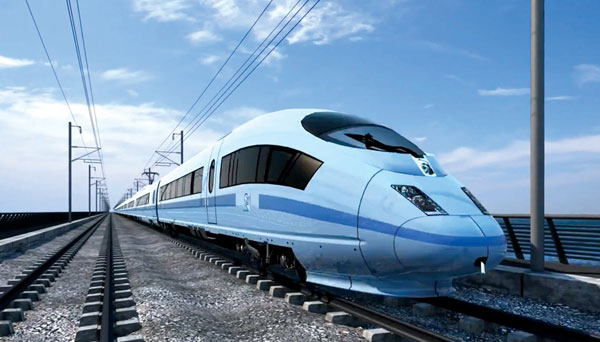 New research published today (Thursday) by the TaxPayers' Alliance (TPA) reveals that the Government's already weak case for High Speed Rail 2 (HS2) is continuing to unravel. The research demonstrates that the line would not address the most pressing capacity issues on the UK rail network, despite the enormous cost.
– HS2 is not needed to increase capacity on the West Coast Main Line
– Dozens of towns and cities would receive a worse rail service if HS2 goes ahead
– Capacity on the WCML could be increased far more quickly and cheaply
With official estimates of the cost rising dramatically and many business leaders and politicians calling for it to be scrapped, the proponents of HS2 have stopped arguing for it in terms of faster journeys and instead are claiming HS2 is needed to address a lack of rail capacity.  But the new report challenges the Government's argument that HS2 is required to provide extra capacity on West Coast Main Line (WCML), because:
– Network Rail's own figures show the WCML to be the least crowded long distance line to London, while routes such as the main lines into Waterloo, Victoria and Liverpool Street and key commuter routes into cities such as Birmingham, Manchester and Leeds are already full
– Capacity on the WCML could be increased far more quickly and cheaply by reducing the number of first class carriages and increasing the length of trains
Meanwhile, the report updates earlier TPA research to identify the extent to which dozens of towns and cities would see a worse service if HS2 goes ahead:
– Phase 1 would ensure longer journey times or fewer services to Coventry,Wolverhampton, Sandwell, Dudley, Stoke on Trent, Stockport, Wilmslow, the commuter route between Euston and Northampton, the West Midlands suburban network via Birmingham New Street, Shrewsbury, Wrexham, Mid Wales, and all trains linking London Paddington with the Thames Valley, South Wales and the West of England.
– Phase 2 would mean longer journey times or fewer services to Lancaster, Oxenholme, Penrith, Carlisle, Leicester, Sheffield, Nottingham, Derby, Chesterfield, Doncaster, Wakefield, Durham, Berwick upon Tweed, Edinburgh, Aberdeen, Inverness and Dundee.
The report also demonstrates that since the TPA's last published analysis of HS2 in 2011, there has been a dramatic deterioration in its business case. There have been increases in capital costs and a number of additional costs that would have to be incurred in order to live up to ministers' promises for the new line.
The Government's business case remains flawed, since it still assumes that those travelling on trains have zero productivity, which is increasingly unrealistic with advances in information technology. The additional costs over and above the Government's estimates include:
– The HS2 business case includes a total saving of £5.4 billion for reductions to existing services. If those services are not reduced, the cost of the scheme to taxpayers will rise
– Competition on the route would mean a reduction in revenues of at least £10 billion over the life of the project
– Building a new line in London to address the expected increase in passenger demand at Euston caused by HS2 (Crossrail 2) is likely to cost at least £10 billion
– Major infrastructure expenditure needed to provide access to other HS2 stations will cost a further £2 billion
– Further mitigation of the environmental impact of the route is likely to cost at least an additional £2 billion
Matthew Sinclair, Chief Executive of the TaxPayers' Alliance, said:
"As the projected costs have increased dramatically, the already fragile case for HS2 has completely disintegrated. There are far cheaper and better ways of substantially increasing capacity much more quickly on the route, not least by reducing the number of first class carriages and lengthening the trains. And quite apart from the astronomical and unjustifiable cost to millions of families across the country who would never use HS2, the Government's own plans show how many towns and cities would in fact be left with a worse service if the line goes ahead. The project should be abandoned now before any more taxpayers' cash is squandered on what risks being the most expensive white elephant of all time."