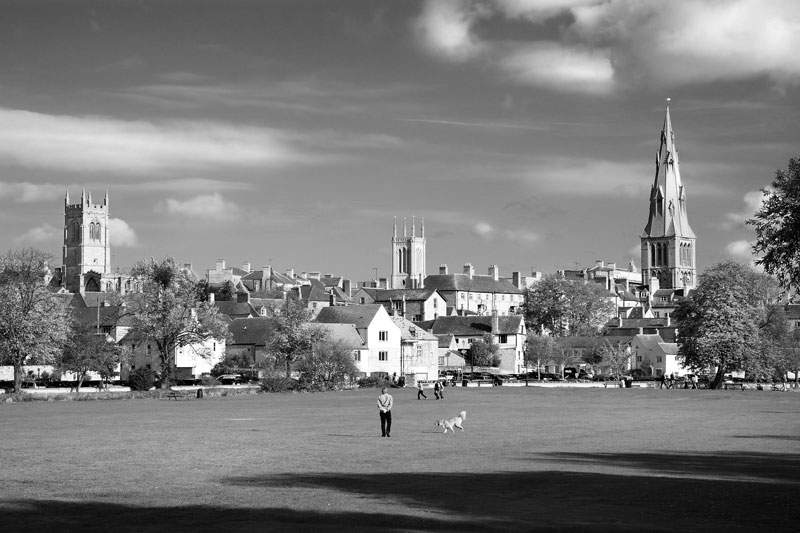 John Betjeman called it 'England's most attractive town' in 1936, and Stamford's enduring appeal has continued since it became the UK's first Conservation Area over half a century ago. The south Lincolnshire town is well-placed between London and York on the Great North Road (now better known as the A1), which made it an historically important location for the wool trade. Much of the town centre is built out of local limestone, lending a brightness to the buildings that lifts the town's aesthetic, even in bleak mid-winter.
Stamford Voted 'Best Place to Live' in 2021
Well-preserved 18th and 19th century architecture, which has long inspired quotes such as Betjeman's, means Stamford has one of the highest densities of listed buildings in the UK. The town's latest accolade from The Sunday Times follows it winning in the same category in 2013, being runner up in 2017 and previous placements in the top ten. Historical interest and visual attractiveness aside, what is it in 2021 that puts Stamford at number one?
As a place to live, Stamford has a lot to offer homeowners. The pedestrianised High Street still supports many wonderful independent cafés alongside a couple of the familiar chains. You only need wander down to St Mary's Street to find fantastic boutique clothing and interiors shops. The town centre's market every Friday morning is perfect for picking up fresh produce, clothing and homewares.
Although the traditional British pub scene has taken a hit in Stamford as elsewhere in the UK over the last couple of decades, exciting new hospitality ventures have sprung up just as quickly. Modern Asian-fusion restaurant, Hoppi Dorri, cosy cocktail bar The Copper Room and fine dining restaurant The Slanted Door have added to Stamford's diverse night-time economy. Locally-owned enterprise Cakes + Co has built up a great reputation for top-notch coffee and delicious homemade treats, while Strays café on the High Street holds regular jazz evenings.
Another plus for the town is the accessibility of greenery. Stamford meadows, flanked by the River Welland, provides fantastic views of the town centre. A short walk away is Burghley House, a stunning 16th century mansion built by William Cecil and well-known for its annual horse trials every September. The House's gardens were later designed by Capability Brown and are a big draw for walkers, picnickers and joggers. The pretty villages of Easton on the Hill and Wothorpe are a couple of miles' walk from Stamford, with the ruins of the Jacobean Wothorpe Tower an interesting local landmark.
Being a small town, Stamford has certainly maintained a strong community feel and locals take care to protect and nurture their town. The Stamford In Bloom initiative is behind the beautiful floral displays to be found in public spaces across the town. Pride of Stamford litter pickers are constantly working to keep the streets and the meadows as pristine as they ought to be. This is a town where the residents are invested in preserving and protecting the place they live.
With Peterborough's east coast mainline a 15-minute train journey from Stamford station, you can be in London in a little over an hour. The town's own railway line runs west to Birmingham (from 1 hour 50 minutes) or southeast to Cambridge (from 52 minutes). Trains towards Cambridge terminate at Stansted Airport in under two hours, making Stamford surprisingly well-connected for international travel.
They say you should love where you live, and those lucky enough to own a property in Stamford certainly do.