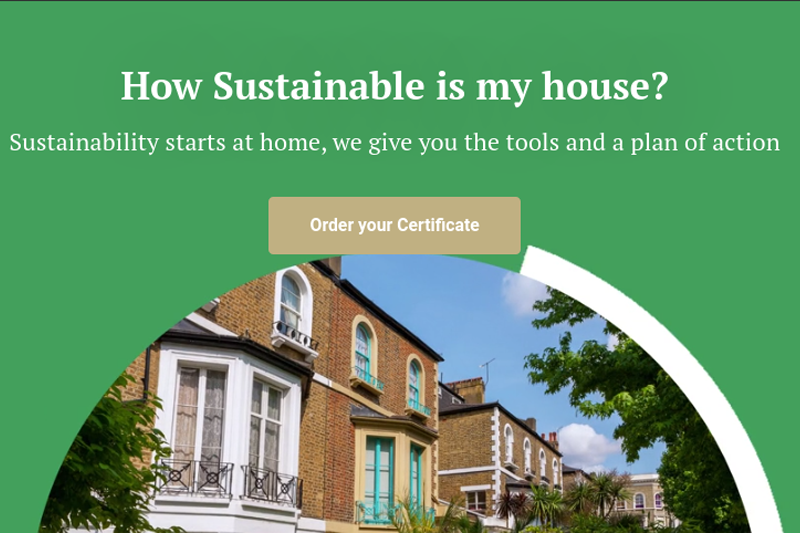 It's just two months until all eyes are on the UK as the host of COP26. The summit is seen as a key milestone in the battle to tackle global warming. It has also served to focus many companies, in the UK and beyond, on the importance of sustainability.
Sustainability Index Supports Property Owners
One such company is fast-growing proptech company houzen, which has made its brand new Sustainability Index available to homeowners, investors, Build to Rent providers and other property professionals.
The Sustainability Index uses cutting-edge technology to assess how a home measures up against 27 environmental factors. houzen's property experts then create a bespoke report on the current state of the property and the potential improvements that could be made. It includes an action list, a proposed cost vs savings summary and a list of recommended contractors.
"With a growing awareness of ESG within the property sector and the imminent hosting of COP26 meaning that sustainability is under the spotlight, we are delighted to provide an innovative new tool that can not only reveal the sustainability status of a given property but also provide owners with an actionable plan to improve its environmental credentials."
Saurabh Saxena, Founder, houzen
For homeowners, the Sustainability Index identifies and suggests changes that can positively impact themselves, their family and the environment. For property investors, a well ranking home can help generate more interest from renters and command a higher exit value. And for Build to Rent operators, it can showcase the sustainability of homes and enhance their ESG efforts with both residents and investors.
To further support property owners, houzen also provides the option to have an Energy Performance Certificate (EPC) bundled with its Sustainability Index reports. An EPC is legally required in the UK whenever a property is built, sold or rented. By opting for the EPC bundled together with houzen's sustainability report, homeowners can know what their property's current energy and sustainability usage is, as well as how it could be improved and how much it would cost to do so.
"We hope that this service will excite and motivate homeowners to transform their properties into more sustainable homes, benefitting the planet and helping them sell or rent for a higher amount – as well as faster."