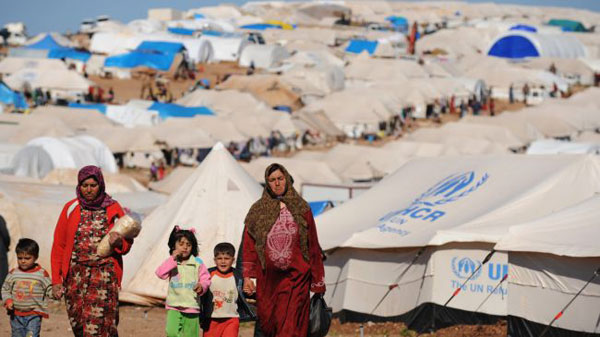 London – Britain must quickly accept Syrian refugees, Britain's top refugee group said, as London said it planned to let hundreds of vulnerable Syrians into the country.
"It's encouraging to hear that the government is listening to calls for it to accept resettled refugees from Syria," said Refugee Council Chief Executive Officer Maurice Wren, whose group supports refugees and asylum seekers.
"The government must act without further delay to secure safe passage for the people who are struggling to survive in the harsh conditions in the region," he said in remarks quoted in British media.
British Home Secretary Theresa May, whose office oversees immigration policy, told members of Parliament the government of Prime Minister David Cameron was drawing up plans for Britain to take in "vulnerable" refugees from war-torn Syria.
Vulnerable refugees are often women and girls at risk, people with serious medical conditions, torture survivors or others with special needs, a UN Refugee Agency spokesperson said.
Cameron's government is expected to announce the refugee policy on Wednesday, before the House of Commons debates a response to a UN Refugee Agency appeal for Western countries to take in Syrian refugees, Britain's Independent newspaper reported.
UN agency spokesperson Melissa Fleming said accepting vulnerable refugees truly saves lives.
The agency, formally known as the Office of the UN High Commission for Refugees, estimates some 2.5 million Syrian refugees are living in camps in neighboring Lebanon, Jordan, Turkey and Iraq.
The European Union, of which Britain is part, has taken in 50 000 Syrian refugees since the civil war broke out three years ago. Most have gone to Sweden, Germany and Italy.
Fewer than 100 Syrian refugees are in the United States, aide groups say.
The Cameron government's plan to admit Syrian refugees is a turnaround from its position as late as last week, when Immigration Minister Mark Harper said accepting refugees would be a "token" move. – SAnews.gov.za-UPI