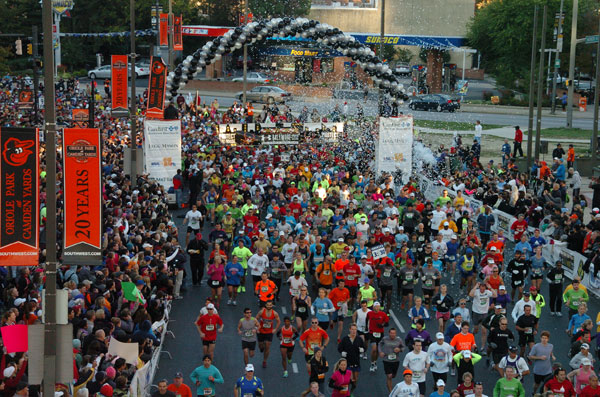 BALTIMORE – Corrigan Sports Enterprises, Inc (CSE) announced the 2014 Baltimore Running Festival generated an estimated $40.2 million in economic impact according to a recent study by RESI, an economic research and consulting firm located at Towson University. The 14th event attracted 25,872 runners from 50 states and 23 foreign countries.
The event also generated $2.2 million in state and local tax revenues.
"The Baltimore Running Festival's status as a global attraction equates to a tremendous stimulus for Baltimore tourism and the business community," stated Lee Corrigan, the event's Executive Director and President of CSE. "We are grateful for the amazing collaboration of nearly 20 city, state, and federal agencies combined with the support of our runners, sponsors and more than 1,000 volunteers."
The single-year charitable proceeds generated by the event totaled $1.3 million. Kennedy Krieger Institute, The Leukemia and Lymphoma Society, Blind Industries and Services of Maryland (BISM), Sadie's Gift and Pacing 4 Parkinsons are some of the area's benefiting charities. More than $11 million has been raised for charity since the Running Festival's inaugural year in 2001.