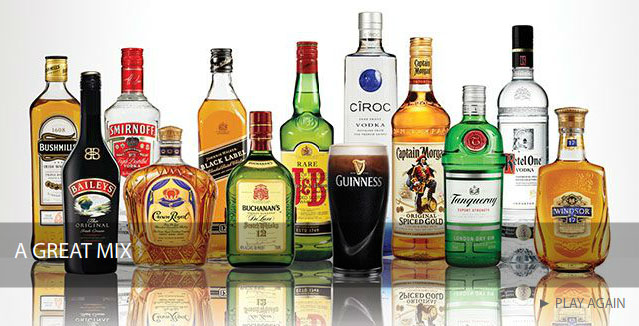 After a week of fierce competition, incredible craftsmanship, unrivalled creativity and exceptional cocktails, Charles Joly from The Aviary in Chicago, USA, beat 47 of the best mixologists from around the globe to be crowned the DIAGEO RESERVE WORLD CLASS™ Bartender of the Year 2014.
Charles mesmerised the judges from the very first cocktail but it was his unique and show-stopping signature serve that will help cement his name in cocktail history. His signature cocktail Above the Clouds, crafted for the final Punch and Glass challenge, blew the judges away. Throughout the week Charles consistently proved his winning credentials to the esteemed panel of judges that included legends and luminaries of the cocktail scene such as Dale DeGroff, Salvatore Calabrese, Julie Reiner, Steve Olsen and Gaz Regan.
"Wow, I just feel totally overawed by this. I know it sounds like a cliché but to be announced as the DIAGEO RESERVE WORLD CLASS™ BARTENDER OF THE YEAR 2014 is like a dream – I half expect to wake up at any moment. The other finalists really are the best bartenders in the world today so for the judges to pick me as the winner is incredible" said Joly.
"This journey didn't start today at the ceremony, this week at the finals, or even last year when I entered the heats – it started many years ago when I first started working in a local bar. The flavours, the smells, the sounds, the techniques, the history, the theatre – I realized I did not want to create just another drink. I make drinks with my heart and it makes me happy to see customers happy. The possibilities open to a bartender are limitless, not just in terms of your career but your creations – the only limit is your imagination."
Matteo Fantacchiotti, Global Vice President Commercial, DIAGEO RESERVE, said: "Right from the beginning Charles' passion, creativity and unrivalled mixology skills blew the judges away. His desire to create unique serves that combined sophisticated tastes with innovative modern twists never faltered at any stage of the competition. It's a real honor to have Charles as our 2014 Diageo Reserve WORLD CLASS™ ambassador, and I look forward to working with him in the future. Together we hope to inspire a new generation of mixology talent across the world, helping raise the profile of bartenders to where chefs are today."
Charles Joly becomes the sixth bartender to be awarded the revered WORLD CLASS™ Bartender of The Year title, following in the footsteps of mixologists giants who have gone on to influence cocktail culture around the world, including David Rios, Tim Philips, Manabu Ohtake, Erik Lorincz and Aristotelis Papadopoulos.