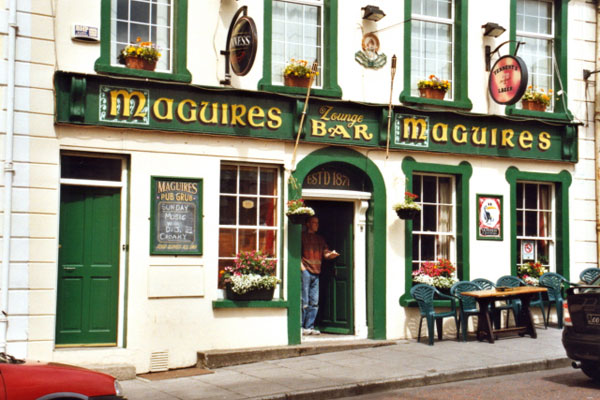 The findings of an academic study conducted by the University of York and Newcastle Business School (Northumbria University) and prepared for the Vintners' Federation of Ireland has revealed the central role that pubs play in creating economic development and social wellbeing in rural Ireland. Figures from the research show the significant contribution that the Irish pub makes to the economy with 50,000 employed by Irish pubs and how important the pub is to the local economy.
The economic importance of the rural pub is further highlighted with €60.7 million generated in wages alone. Pubs surveyed also used local suppliers regularly; calculations made on responses indicate a total of €2.1 million injected by pubs within their local supply chains, with each pub spending approximately €600 a month in local businesses.
The pubs surveyed provide a snapshot into local economies and were selected in parishes with a resident population of less than 3,000 located at least five miles or ten minutes' drive from parishes with a population of 5,000 and above.
The social and economic role played by pubs in rural Ireland is evident from the qualitative findings undertaken by researchers showing that local residents significantly value the pub. The closure of rural pubs is strongly associated with the decline of social drinking and increasing levels of alcohol consumption in private premises, fuelled by cheap prices available in the off-licence sector.
The majority of pub owner respondents surveyed indicated high levels of cost; with their revenue sunk into managing costs, mainly associated with employment, service rates, suppliers and taxation. Interviews conducted on behalf of the researchers with pub owners and managers also identify costs associated with licensing, regulations and rates as significant burdens for their overheads.
The comprehensive one year study also indicated that publicans were pleased with the drop in the VAT rate on food served in pubs and restaurants introduced by the Government. However, the rate of VAT at 23% applied to drinks and beverages is still perceived as excessive and a significant issue by the vast majority of pub owners.
Padraig Cribben, Chief Executive of the Vintners' Federation of Ireland said; "The Irish pub already accounts for 50,000 jobs and this report by the University of York highlights the massive role the pub plays in rural areas with an estimated €2.1 million injected by pubs in their local supply chains.
"As well as that, the Irish pub has played and continues to play a pivotal role in Irish tourism. Recent research shows that over 80% of tourists use the pub for food and/or entertainment and it is the number one tourist attraction."