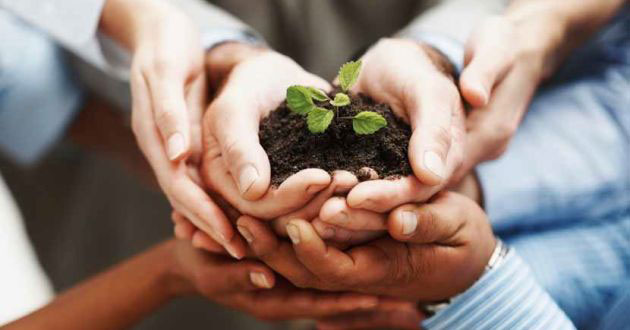 We Need to Live Better While Using Less – EPA Report Sets Out How to Break the Link Between Economic Growth and Environmental Impact
Millions of Euro per year can be saved right across the economy and society if people use water, energy and raw materials in a better way – through efficient production processes and less wasteful consumption. If we want our society to be competitive and sustainable we need to live better while using less.
This is the central message of the sustainability strategy Towards a Resource Efficient Ireland, released by the EPA today. The EPA sets out the priorities and actions for Ireland to move away from a 'take-make-use-dispose' economic model to an economy and society where:
1. we consume less and more efficiently;
2. our natural resources and raw materials are sustainably managed;
3. products are kept in use for longer;
4. end-of-life goods are up-cycled & re-used and
5. wastes are recovered for use as raw materials.
Working across groups from farms and factories to hotels, communities and households, the EPA supports efficient working and living to help people live better while using less. Irish society throws away about 600,000 tonnes of food per annum, representing a cost to the economy of €1.8 billion. Not only is this unsustainable, but it is a wasted opportunity to create a better society while using less. Other opportunities identified were:
• €5,000,000 annual savings in the Hospitality sector
• €2,000,000 annual savings for 50 private sector businesses supported by the EPA in 2013
• €10,000,000 annual savings in the healthcare sector
Speaking on the launch of this strategy, Dara Lynott, EPA Director, said:
"Our activities target a breaking of the link between economic growth and environmental impact. In a nutshell, resource efficiency is about living better while using less – and for Ireland, this ambition has never been more relevant."
Specific actions to break the link between economic growth and environmental impact are:
• Reduce wasteful consumption of material, water and energy resources by changing behaviours in businesses, households and the public sector;
• Enhance competiveness and reduce costs by stimulating resource efficiency;
• Support employment in the green economy – including re-use enterprises;
• Minimise generation of hazardous wastes by moving to safer alternatives;
• Minimise exposure to hazardous substances in products through efficient regulation;
• Publish data on consumption and waste generation to track the sustainability of our society.
• Work effectively with other State bodies such as Enterprise Ireland, IDA, SEAI, Bord Bia, HSE, to deliver on national resource efficiency targets.