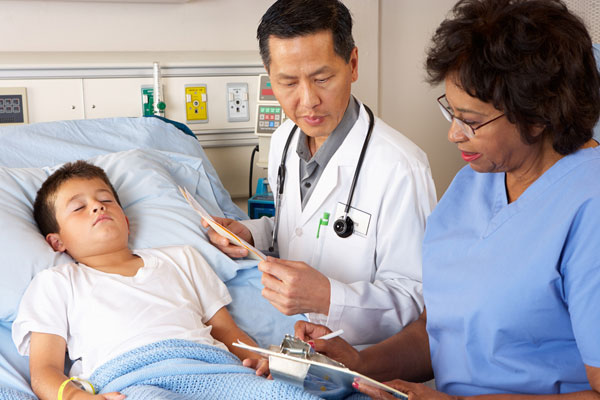 More than 2,000 British holidaymakers have confirmed that their top fear when travelling abroad is 'getting ill and ending up in a foreign hospital', according to new, independent research from on-call telephone interpreter service, i-interpret4u. These findings are also reflective of recent headlines which revealed that hospitals in Spain are more concerned with money than medicine as UK taxpayers who have the misfortune to need emergency treatment while abroad are being ripped off or indeed, turned away if they don't have adequate travel insurance.
A nation of worriers – 83% of UK holidaymakers confirm they do worry about going on holiday abroad leaving just a very small proportion of us (17%) completely at ease with the idea. Respondents were asked to name their top three fears when holidaying abroad – the majority of people cited getting ill and ending up in a foreign hospital as their biggest fear.  In second place was the prospect of losing your passport, followed by losing your luggage as the third most popular answer.
Michael French, Director at i-interpret4u thinks that people will always worry about being put in unfamiliar and potentially frightening situations abroad and current headlines only serve to rationalise those fears: "You're miles away from home, you don't speak the language, often you don't truly understand the culture and you end up ill or injured in a foreign hospital – that's enough to unnerve even the bravest British traveller. To make matters worse, hospitals in Spain and many other countries are trying to survive in a struggling economy and tourist hot-spots like this that
are popular with Brits put us directly in the line of fire from a cost point of view.  Add to that the language barrier and the scenario becomes all the more complex for even the most seasoned traveller to deal with."
The research also revealed that:
Women are almost twice as likely to worry about travelling abroad, than men.
85% don't worry about not being able to speak a foreign language.
Women are twice as likely to worry about being bitten by a creepy crawly.
Women are more likely to fret about putting on weight while on holiday.
The third biggest fear for women abroad is being attacked or mugged.