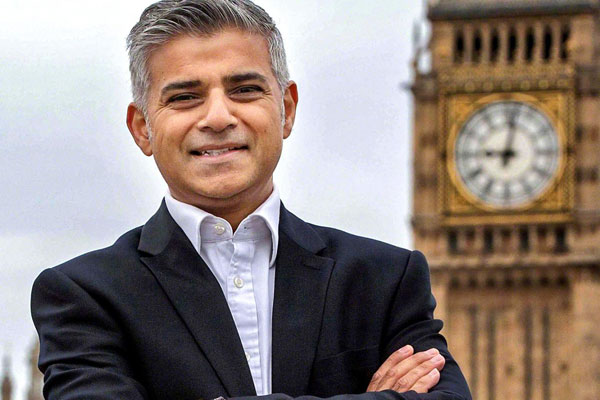 Government urged to give City Hall and London councils the resources and freedom to build more homes
Tell Government: Give Us the Freedom to Build More Affordable Homes
Mayor and councils tell government: Give us the freedom to build more affordable homes
Sadiq and borough leaders write to Chancellor on eve of crucial Budget
The Mayor of London, Sadiq Khan, and 21 London boroughs have joined forces to urge Government to give the capital the powers and investment it needs to build more genuinely affordable homes, including a new generation of council housing.
On the eve of the Budget, the Mayor and a majority of the capital's councils have written to Chancellor of the Exchequer, Phillip Hammond, to tell him that London's housing crisis will only be brought under control if local councils and City Hall are given the money and powers they need to deliver more affordable homes for Londoners.
In the letter, the Chancellor is urged to:
give councils the freedom to invest fully in building new council housing;
agree a step-change in investment in affordable housing and infrastructure for City Hall, councils, and housing associations; and empower City Hall and councils to bring forward land for new affordable homes.
The Mayor and the boroughs say borrowing caps are artificially limiting boroughs' ability to invest in new council housing, as are current restrictions on how and when councils can spend their Right to Buy receipts.
City Hall's own analysis suggests that London needs Government investment to increase five-fold from the current £500 million a year, alongside a long-term commitment to greater support for infrastructure.
The letter also calls on Government to give City Hall and councils an effective set of powers to bring forward land at reasonable values for new affordable homebuilding. It cites current land assembly powers as ill-suited to doing so, and underlines that land values in London have soared to £29.1 million per hectare – nearly 14 times the figure for the rest of England.
The Mayor of London, Sadiq Khan, said: "This is the most important budget for London for a generation – and it's Philip Hammond's chance to show he is serious about joining us in helping more Londoners secure a decent, affordable home.
"We want to build more affordable homes, including new council housing – and Londoners are desperate for us to do so. But we urgently need Government to play its part by giving the capital the resources, powers, and freedoms we need to underpin a step change in what we can do.
"Archaic rules need to be reformed, a legacy of underinvestment needs to be reversed, and new powers need to be devolved to London.
"Turning London's housing crisis around won't happen overnight but the best chance we have is if London's government – from town halls to City Hall – are put firmly in the driving seat."
The Mayor of Lewisham, Sir Steve Bullock, said: "We have heard from ministers and the Prime Minister herself that they recognise the scale of the housing crisis and are determined to do something about it.
"Those of us who have the responsibility for housing in London have set out in this letter exactly what we need from the budget in order to begin to solve that crisis.
"We stand ready and willing to redouble our efforts – all we need now is for the Chancellor to turn rhetoric into action."
This time last year the Mayor secured a record £3.15 billion to start building 90,000 affordable homes by 2021 – but, in light of new figures released last month revealing that London now needs an unparalleled 66,000 new homes every year, Sadiq is making the case to ministers that this must be only the beginning of significant investment in new homes across the city.
The Mayor inherited a legacy of just 13 per cent affordable homes in planning permissions approved toward the end of the previous Mayoralty – this has increased across all planning applications in the first six months of this year to 38 per cent.
In the year Sadiq came to office, he inherited a funding programme that included zero homes for social rent being started. Earlier this year he agreed investment in 50,000 new affordable homes, including those based on social rent levels.
Since he took office, the Mayor has also made it clear he will push his planning powers to the limit, having 'called in' four schemes to secure significant levels of affordable housing.
Earlier this year he published his Affordable Housing and Viability Supplementary Planning Guidance, which offers a quicker, surer route through the planning process for developers offering at least 35 per cent affordable housing without public subsidy. His draft London Plan will enshrine this approach alongside his commitment to a strategic target for 50 per cent of all new homes being affordable.