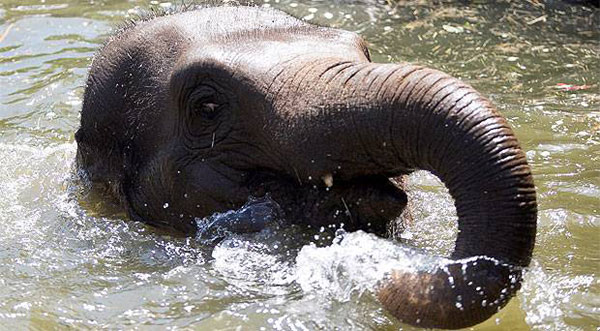 Dublin Zoo, a non-profit organisation, has published a brand new illustrated children's book entitled Dublin Zoo Elephants. Written by Catherine de Courcy and illustrated by Cathy Callan, Dublin Zoo Elephants introduces readers to the magnificent herd of elephants at Dublin Zoo.
In this beautifully illustrated book, children will learn about the elephants, how they live and how they communicate. Children can learn about the keepers' work behind the scenes and the different personalities of the elephants.
Catherine de Courcy, author of Dublin Zoo Elephants said:
"I was very honoured to be invited to write a family book about Dublin Zoo's elephants.  With the stunning illustrations by Cathy Callan, this book will allow readers to learn much more about Dublin Zoo's herd of elephants."
Commenting on the launch of Dublin Zoo Elephants, Leo Oosterweghel, director of Dublin Zoo said:
"Most animals in children's books are mildly crazy. A duck dressing up as a sailor, a bear whose sole purpose in life is to be cuddled and big-eared elephants capable of flying. There is nothing wrong with fantasy or fun, however we believe there is room for a book that shares with children how elephants really are and how they live. This book presents Dublin Zoo's elephants: complex, sensitive, intelligent, sociable animals that deserve our understanding respect and above all our protection. We hope that everyone enjoys it".
Dublin Zoo Elephants goes on sale on December 1st in Dublin Zoo and online at www.dublinzoo.ie. Price: €7.95. All proceeds will go towards the care of the animals at Dublin Zoo.
Asian elephants are endangered and it is estimated that only 30,000 – 40,000 exist in the wild.